California
Neurological Specialists
Dr. Lorne S. Label, MD, MBA, FAAN, CPE
---
Dr. Lorne Label provides medical legal expertise in the field of neurology for attorneys, insurance companies and the Medical Board of California.
Dr. Label is a Board-Certified Neurologist who has treated adult and pediatric neurology patients for over forty years.
Dr. Label currently works as a neuro-hospitalist.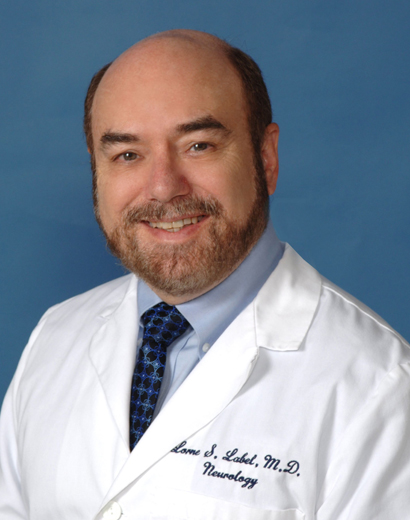 In February 2021, Dr. Lorne Label joined Vascular Neurology of Southern California where he served adult and pediatric patients as one of the best neurologists in the Conejo Valley.
In July 2023, he retired from office practice.
Since 1983, Dr. Label has been an attending physician at the Los Robles Regional Medical Center in Thousand Oaks, California. In early 2021, he retired from his position as a Clinical Professor of Neurology at the David Geffen School of Medicine at the UCLA Department of Neurology. In 2021, Dr. Label joined as a neurology faculty member for a new four-year graduate medical education (GME) neurology residency program HCA-affiliate Los Robles Medical Center.
Dr. Label's expertise in neurological disorders and injuries is highly sought after in the medical-legal field.
Dr. Label completed his Bachelor of Arts with high honors at the University of Texas at Austin, where he received Phi Beta Kappa. After a year of graduate school at University of Texas, Austin, where he researched and taught Neurobiology, he graduated from the University of Texas Medical Branch at Galveston and went on to complete Internal Medicine and Neurology at the University of Michigan at Ann Arbor.
Dr. Label followed up his residency with a Clinical Neuromuscular Fellowship with W. King Engel MD at the USC Neuromuscular Center. He was promoted to Clinical Professor of Neurology at UCLA and had served as an attending at the neurology resident clinic. He obtained a Master of Business Administration (M.B.A.) in Healthcare Management in 1998. He became a Certified Physician Executive (CPE) in 2012. Diplomate, American Board of Psychiatry and Neurology