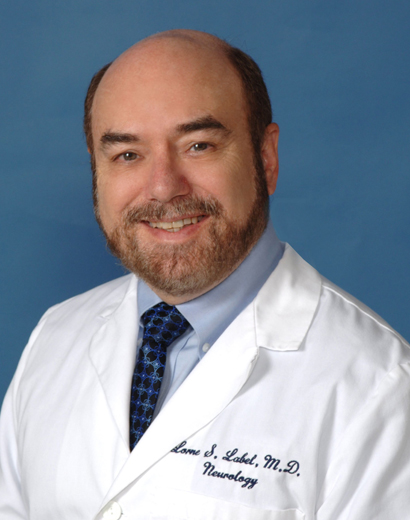 Dr. Lorne Label has been in private practice with Vascular Neurology of Southern California, UCLA Neurology and his own practice, California Neurological Specialists, serving patients as one of the top neurologists in the Conejo Valley.
He previously served as a Clinical Professor of Neurology at the David Geffen School of Medicine in the UCLA Department of Neurology and was an Adjunct Faculty Member of Loyola Marymount University.
Currently, he is an attending physician at the Los Robles Hospital and Medical Center in Thousand Oaks, California. He is a key neurology faculty member for the GME four-year neurology residency program at Los Robles Medical Center in Thousand Oaks, California.
Over the course of his career, Dr. Label has been a part of many organizations and contributed to numerous publications and presentations.
Undergraduate
McGill University, Montreal, Canada, 1969-1970
University of Texas at Austin, B.A. in psychology with High Honors, 1970 - 1973
Graduate
University of Texas at Austin, Department of Major Field of study – Neuronal Regeneration, Supervisor - Dr. George Bittner, 1973 – 1974
California Lutheran University, Thousand Oaks, CA, MBA - Healthcare Management, 1998
American College of Physician Executives-CPE, Certified Physician Executive, November 2012
Medical School
University of Texas Medical Branch, Galveston, Texas, M.D., 1974 - 1978
National Institute of Health, Bethesda, Maryland, Clinical Psychopharmacology, 1978
Internship
St. Joseph Mercy Hospital-Affiliate of University of Michigan; Internal Medicine, 1978 - 1979
Residency
University of Michigan Medical Center-Neurology, 1979 - 1982
Fellowship
Clinical Neuromuscular Diseases, USC Neuromuscular Center, Director, Dr. W. King Engel, 1982 - 1983